| | |
| --- | --- |
| Supporting Elder Abuse Prevention | |
The mission of the Center of Excellence on Elder Abuse and Neglect is to promote aging with joy and to eliminate aging in fear. We achieve this goal through direct service to clients and the professionals who serve them, and through training, advocacy and research.
The Center relies exclusively on grant funding and individual donations. 

Donations of any size are welcome and appreciated.

To Donate online by credit card, please click here
To Donate by check:  Please make out your check to: 
Regents of the University of California, Irvine – Elder Abuse Prevention
Checks should be mailed to: 
UC Irvine – Elder Abuse Prevention
Attn: Jacklyn Schult
UCI Division of Geriatrics and Gerontology
101 The City Drive South
Bldg 200, Suite 835
Orange, CA 92868-3298  

You may receive a letter confirming receipt of your gift, so please include your name, address and phone number.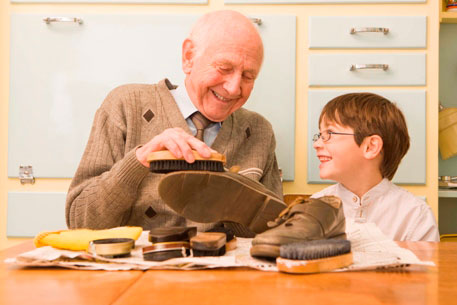 Donations Wish List

Please call us at 714.456.5530 or email centeronelderabuse@uci.edu if you are able to provide and arrange for shipping of an in-kind donation:

        *Space for meetings/trainings (such as a retreat)
        *PC and Mac software for graphic design, video editing
        *Sponsor free Pocket Doc giveaways for front-line service providers (IHSS, Senior Centers, Meal Delivery)

        *Free tv/radio air time for Public Service Announcements (PSAs)
        *Free PSAs in newspapers
        *Airline miles for presenters and staff to travel to conferences, trainings
        *Photographer for events
        *Sponsors for events
        

Thank you for your support of our work to end elder abuse!