Research
The faculty members of the UC Irvine School of Medicine Division of Geriatric Medicine and Gerontology are nationally known for their research in the field of elder abuse and neglect. At the Center of Excellence on Elder Abuse & Neglect we provide a valuable and much-needed bridge between direct service and academics. We aspire to stimulate new ideas, identify needed areas of inquiry, bring together researchers from across California and beyond and serve as a mechanism for feeding research findings back to the field. The bridge between direct service and academics will cause work in both sectors to be more effective in serving the victims of elder abuse and neglect.
Awards
OC HARM REDUCTION INITIATIVE (PI: L. GIBBS, MD)
This project in partnership with Orange County Adult Protective Services (APS), Human Options (HO), and the OC Elder Abuse Forensic Center (EAFC) sponsored by the Department of Human and Health Services Administration for Community Living (ACL) is to implement a county-wide harm reduction model. This project introduced trauma informed care (TIC) approaches to elder and dependent abuse survivors. Additionally, to increase access to services, a TIC trained case management system was added for clients of the EAFC, HO, and legal services.

UNDERSTANDING PREVENTABLE OLDER ADULT DEATHS IN OC (PI: L. GIBBS, MD)
This project in partnership with Altarum institute is to engage the Health Information Exchange and integrate data and analysis resources to Understanding Preventable Older Adult Deaths in OC.

DOMESTIC VIOLENCE AGENCY PARTNERS FOR LIVE CROSS-DISCIPLINARY TRAINING AND ONLINE TRAINING MODULES (PI: J. TOOHEY, MD, UCI DEPARTMENT OF OBSTETRICS AND GYNECOLOGY)
These training modules are part of the Domestic Violence & Health Collective – Orange County, which is funded by the Blue Shield of California Foundation and administered by the Orange County Women's Health Project, and of which the UCI Initiative to End Family Violence is a grant recipient.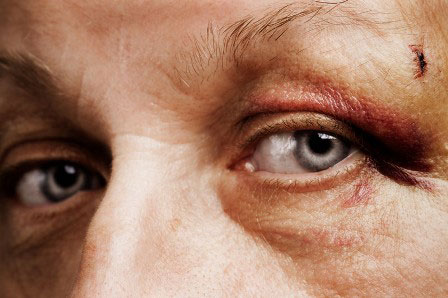 Previously Funded